Women business leaders from inside and outside Prudential discuss how financial wellness offerings help attract and retain employees.
Companies can gain an edge in the war for talent by providing their employees with a comprehensive package of financial wellness benefits. That was the key takeaway from a panel discussion, "Winning the War for Talent," sponsored by Prudential Financial and the Women Presidents Organization.
The panel's message was clear: To attract and retain top talent, more and more companies are committing to building holistic financial wellness programs dedicated to supporting the well-being of their employees.
Organizations are also prioritizing employee financial wellness and overall well-being to help build an inclusive workplace culture. Holistic wellness initiatives address diverse employees' physical, mental, social, and financial well-being and are central to creating meaningful and lasting connections with employees, panelists said.
Panelists included moderator Camille Burns, CEO of the Women Presidents Organization; Nya Patel, vice president, Talent Acquisition at Prudential; Brittany Head, principal consultant at Perceptyx and a member of the Women Presidents Organization; Wendy Shen, CEO of FLOMO/Nygala; and Laura Crothers, founder of Crothers Consulting and chair of the Morris and Monmouth County (New Jersey) chapters of the Women Presidents Organization.
"It's very important, especially for some of the newer generations entering the workforce with the huge student loans and the debt that they're coming with, to understand holistic financial wellness," Crothers said. "It's not just giving them a 401(k), a salary or an incentive; it's helping them figure out how to integrate all of that into their life in a sustainable way."
Click here to view the full panel discussion.
To find more about what Prudential offers to WPO members, go to www.prudential.com/wow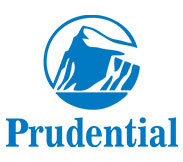 © 2023 Prudential Financial, Inc. and its related entities, Prudential, the Prudential logo, the Rock symbol, Prudential LINK and LINK by Prudential are service marks of Prudential Financial and its related entities, registered in many jurisdictions worldwide.