EVENTS
Attend Part II of the Fearless Female Funding Workshop: Virtual Funder Matchmaking Webinar on October 11th
Join us for Part II on Wednesday, October 11th from 3:00 pm - 4:00 pm EST / 12:00 pm - 1:00 pm PST with Founders First Capital Partners CEO and Founder Kim Folsom and special guests from a number of venture capital firms and traditional bank institutions.
Don't miss out on this valuable opportunity to get matched with the right capital provider for your woman-led business!  Secure your spot today!
REGISTER HERE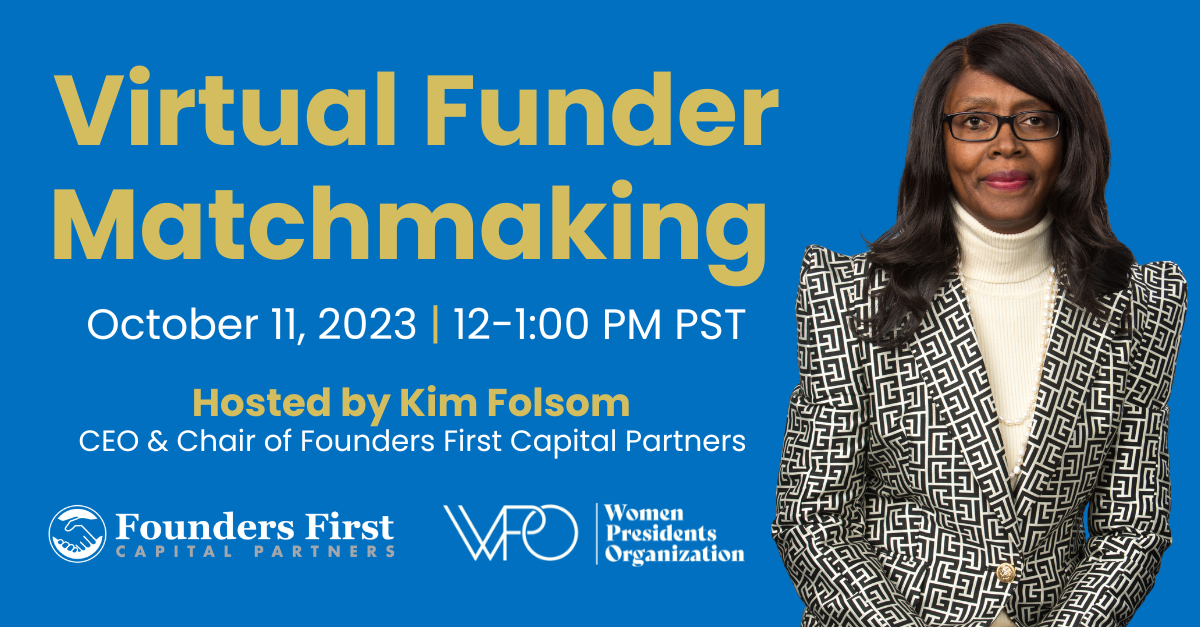 EVENTS
Seattle Chapter Hosting a Special Event on September 27th!
When:     Wednesday, September 27, 2023
                   4:00 - 6:00 pm PST
Come meet the members of the WPO Seattle chapters, and learn about the organization where dynamic and diverse women business leaders around the world tap into collective insight to experience game-changing breakthroughs. This event will feature a local panel of successful women who will share how they grew their businesses and how they support other business owners.
For questions, please contact WPO Chapter Chair, Mary Jane Pioli at maryjane@mjpioli.com.