About the Foundation of the WPO
The Foundation of the Women Presidents Organization, Inc. (the "Foundation") is a tax-exempt IRC 501(c)(3) charitable organization classified as an IRC 509(a)(3) Type II supporting organization to the Women Presidents Organization, Inc. ("WPO"). It was created to support the educational initiatives and interests of the WPO, the ultimate affiliation for successful women entrepreneurs worldwide.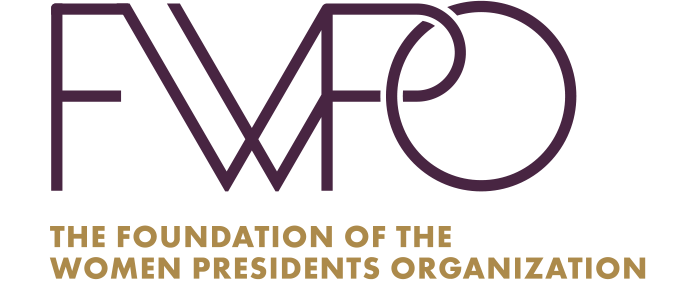 The Foundation was formed to support, benefit and assist the WPO's mission to accelerate business growth, enhance competitiveness, and promote economic security for women entrepreneurs and women-led businesses. It will provide a vehicle for corporate sponsors, individual donors and other foundations to support WPO's educational programs with charitable contributions.
The Foundation will also provide funding for the following types of activities:
Speakers for the WPO Annual Conference
Panels, workshops and webinars
Research, white papers and books
Websites or microsites with educational content
Enhanced WPO chapter resources
Regional programs
Other educational programs
Incremental educational resources, underwritten by the Foundation, will be made available to WPO members and to women entrepreneurs who will benefit from the expertise of WPO members.
Make Your Donation to FWPO
With your donation to the FWPO, we are able to offer quality programming such as Build Your Business Program and Leading High Growth Businesses. The FWPO is a nonprofit 501 c(3) organization, EIN #47-4461014. Contributions to the FWPO are tax deductible to the extent allowed by law as charitable contributions, except for the estimated value of goods and services provided by the Foundation.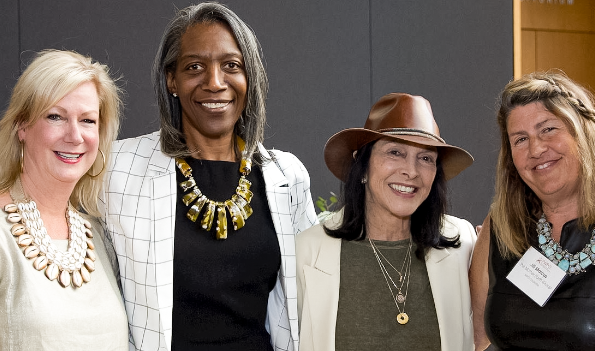 Programs
Partnership with Harvard Business Publishing Corporate Learning
The FWPO partnered with Harvard Business Publishing Corporate Learning on a program tailored for facilitators and members of the WPO: The FWPO Leadership for Business Acceleration Program, a new advanced curriculum for second-stage women entrepreneurs. This program offers a unique and highly motivating way to learn vital business concepts and educational experiences. It includes proven insight and lessons from world-renowned business and leadership experts, including Harvard Business Review articles, case studies, and videos.
Build Your Business
Each year, the Foundation of the Women Presidents Organization hosts a Build Your Business program in the host city where the annual conference is held, the day before it begins.
The program is designed to help local women entrepreneurs with start-up and small businesses under $1 million in revenues accelerate the growth of their companies to the next level of profitability. There is no cost to attend.
Content focuses on the strategic and operational issues common to small businesses. Industry experts and notable WPO members, representing established entrepreneurs with successful businesses, attend to answer questions, share their business expertise and experience, and host one-on-one meetings, with specific emphasis on accelerating growth through sales and revenue.
Topics have included:
Financing for growth, cash flow analysis, sales, product pricing
Marketing/advertising and promotional activities (including digital content and connectivity)
Employment, hiring and managing the right team
Attendees learn how to become more economically secure entrepreneurs. They are also provided an opportunity to develop relationships with WPO business leaders as a powerful resource for additional support.
The Build Your Business Program left me with mentors, potential partnerships, and skillsets that I can use to set my business up for growth. Each speaker's company was doing at $1-60 million and a few with 40 years of experience as being an entrepreneur, you just cannot beat the kind of knowledge that was shared. The program showed that amazing things happen when we, as women entrepreneurs empower each other.
Jasmine Ellis
Zavier Consulting
Foundation Board of Directors
Camille Burns (CEO), Women Presidents Organization
Judith Goldkrand (Chair), Wells Fargo
Susan Denk (Treasurer), White Crane Construction LLC
Kathy Pedrotti Hays (Secretary), Pedrotti Hays, Inc.
Michele Bailey, Blazing Design Inc.
Shawntera Hardy, Amethyst Advisory Group, LLC
Nicolette Algene Jacobs, PricewaterhouseCoopers
Linda Hamilton* (CPA), Linda A. Hamilton, CPA LLC
Meryl Unger* (Counsel), Katsky Korins, LLP
*non-voting