WPO Perspectives
Presented by PNC Bank
About WPO Perspectives
Welcome to WPO Perspectives presented by PNC, our brand-new content series in collaboration with PNC Bank featuring intimate, one-on-one conversations with WPO members about what makes the WPO community so special. Hear insightful stories about how members' businesses and lives have been transformed by the support and guidance of other WPO members, get insights for how to make the most of your membership, and enjoy hearing the WPO community share unique perspectives on how membership has helped them reach greater heights personally and professionally.
To learn more about how PNC supports women financial decision-makers across the US and connect with a PNC-Certified Women's Business Advocate, visit pnc.com/women.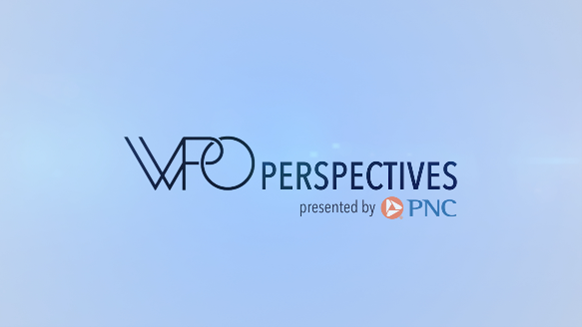 Episode 1 - Dr. Angela Marshall, MD, FACP and Necole Parker, FMP

To kick off the series, our first episode features a sit-down conversation between WPO members Dr. Angela Marshall, MD, FACP, and Necole Parker, FMP discussing all things WPO. 

Featured Members

Episode 2 - Odessa L. Phillip, P.E. and Diedre L. Windsor

In the second episode of the series, Diedre L. Windsor (Washington D.C. II Chapter) interviews Odessa L. Phillip, P.E. (Greater Baltimore Chapter) about her WPO experience and the value she draws from her chapter and beyond to apply to her business. 

Featured Members