2023 50 Fastest Growing Women-Owned/Led Companies
Applications are now closed and under review.
If you missed the application deadline for 2023, we look forward to receiving your applications in 2024!
2023 marks the 16th annual listing of the 50 Fastest Growing Women-Owned/Led Companies™ sponsored by JPMorgan Chase Commercial Banking. 
Applicants for the 50 Fastest Growing Women-Owned/Led Companies™ are not required to be WPO members and will be ranked according to revenue growth from 2018 to 2022.
To be eligible, companies must be:
Privately owned 
Woman-owned/led
The business must have generated at least $500,000 USD in revenue in 2018 and every subsequent year
Revenues must be converted to USD
Help us continue to recognize women-owned/led companies for their incredible achievements and business growth. Winners will be announced during the 2023 WPO Entrepreneurial Excellence Forum held at The Cosmopolitan of Las Vegas on May 11, 2023.
The top three 2022 awardees are: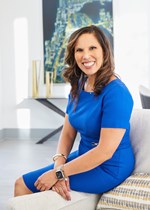 1. SimpleHealth, Inc.
SimpleHealth, Inc. in New York, NY, a telemedicine platform focused on reproductive health, returns to the 50 Fastest list this year, moving up from the number two spot in 2021. Helmed by CEO Carrie SiuButt, the company—which has one of the most accessible platforms for accessing birth control products online—has more than doubled in size and increased its revenue by 571% over the past two years.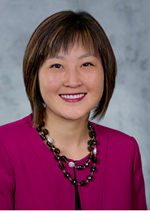 2. Highlight Technologies, Inc.
Newcomer Highlight Technologies, Inc., based in Fairfax, VA, debuts at number two on the list. Highlight, which is led by Founder and CEO Rebecca Andino, has quadrupled their revenues over the past two years by providing critical development and modernization, secure IT and mission solutions to more than a dozen U.S. federal government customers.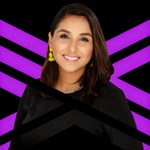 3. Stax
Fintech start-up Stax also returns at number three on the list, up three spots from 2021 after a whirlwind year of growth. Stax is an all-in-one platform that helps businesses simplify payments with an innovative, flat-fee, subscription-style approach. Based in Orlando, FL and led by 34-year-old CEO and Founder Suneera Madhani, Stax has grown from one to 180 employees in seven years and recently attained "unicorn" status, announcing a $1 billion valuation after its latest round of investment.
More About the 50 Fastest of 2022
51
Years Old
Average honoree age
74%
of companies
provide telecommuting
70%
of companies
provide flex time
74%
of companies
do business with Fortune 1,000 companies