2023 50 Fastest Growing Women-Owned/Led Companies
2023 marks the 16th annual listing of the 50 Fastest Growing Women-Owned/Led Companies™ sponsored by JPMorgan Chase Commercial Banking. 
For the first time in its history, this year's 50 Fastest list is led by three product-based companies in the fashion apparel and jewelry industries, followed closely by companies focused on staffing, technology, food and beverage, and consumer product goods, among others.
Winners were announced during the 2023 WPO Entrepreneurial Excellence Forum held at The Cosmopolitan of Las Vegas on May 11, 2023.
Applicants for the 50 Fastest Growing Women-Owned/Led Companies™ are not required to be WPO members and will be ranked according to revenue growth from 2018 to 2022.
To be eligible, companies must be:
Privately owned 
Woman-owned/led
The business must have generated at least $500,000 USD in revenue in 2018 and every subsequent year
Revenues must be converted to USD
The top three 2023 awardees are: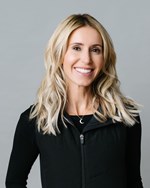 1. ZYIA Active
ZYIA Active, the Draper, Utah-based active lifestyle brand for all ages, is new to the list this year and holds the top spot for 2023. Helmed by CEO, Erin Bradley, makes its debut on the 50 Fastest list this year. Erin founded her business in 2017 at the age of 32, making her one of the youngest entrepreneurs on the list.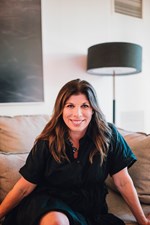 2. Fresh Clean Threads
Newcomer Fresh Clean Threads, based in La Jolla, CA debuts at number two on the list. Formerly known as Fresh Clean Tees, the thriving Men's apparel business was founded in 2015 and is led by Co-Founder and President, Melissa Renee Parvis.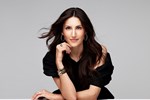 3. Ring Concierge LLC
Ring Concierge rounds out the top three on this year's list and is led by CEO and Founder, Nicole Wegman. Based in New York City, Ring Concierge is the leading luxury jeweler committed to designing for women, by women. Ring Concierge has consistently scaled its growth year-over-year by strategically utilizing social media to successfully blur the lines between retailer and influencer. 
More About the 50 Fastest of 2023
49
Years Old
Average honoree age
54%
of companies
provide flex time to employees
62%
of companies
started their business with their own funds
64%
of companies
do business with companies globally