Prudential has the "WOW" factor when it comes to helping women-owned businesses recruit and retain top talent.
The company has a long-standing partnership with the Women Presidents Organization, a group comprising women entrepreneurs and executives who head multimillion-dollar companies. Prudential offers a robust, no-cost financial wellness program, exclusively for employees of its member companies, called Wellness Outcomes at Work, or WOW.
"Employees are searching for workplace opportunities to build and restore financial wellness — and are willing to change jobs to find it," says Salene Hitchcock-Gear, president of Individual Life Insurance. "Employee turnover is costly for business owners. WOW gives these companies a competitive advantage when it comes to recruiting and retaining an engaged workforce."
Prudential has sponsored the Women Presidents Organization since 2005 and is its exclusive partner for financial wellness, life insurance and retirement strategies. There are 1,458 U.S. member companies, averaging 97 employees each, with a combined revenue of $24 billion.
The partnership with the women's organization illustrates Prudential's customer obsession in action, according to Susan Somersille Johnson, chief marketing officer. "Most of its nearly 1,500 members are small or medium-sized businesses, and Prudential leveraged its existing financial wellness capabilities to offer a customized solution for the organization," she says.
"Many of these business owners don't have the resources or expertise to develop their own financial wellness programs," adds Johnson.
Offering financial education and more
The WOW program uses an omnichannel approach, including webinars, digital tools and individual guidance, to address a multitude of employee financial needs and pain points, such as money management, credit and debt review, college funding, and saving for retirement.
"We are a small but mighty team," says Julie Gordon White, a member and CEO of Bossa Bars Menopause Energy Bars. "It's great to have a program like WOW that offers incredible benefits to our team members that we wouldn't be able to do on our own."
In addition to WOW, Prudential also offers the group's members diversity, equity and inclusion programming, including webinars and fireside chats.
"These women are focused on their businesses. We can help them at so many different levels with not just our products and services, but our thought leadership," notes Hitchcock-Gear. "We're translating our deep knowledge of customer needs into meaningful content for a partner."
Developing future leaders
Hitchcock, who is a member of the group's advisory board, noted that women-owned businesses are a fast-growing segment. Research from American Express showed that between 2014 and 2019, the number of women-owned businesses nationwide increased 21%, compared to 9% for other businesses.
"Women have a vital role in developing the next generation of future leaders. These women are important role models, who can tell other women, 'You can do this too,'" she says.
The partnership has also been a driver of business growth. Currently, 18 member companies are engaging with Prudential to offer financial wellness benefits to their employees, and 26 Prudential Pathways webinars have been delivered to clients acquired through the relationship. Prudential generates business leads through its annual member conference as well, which drew 600 participants this year.
"We're increasing Prudential's visibility and brand with a powerful, yet underserved market of potential clients," adds Hitchcock-Gear.
To learn more, visit Wellness Outcomes at Work.
Original Control Number: 1065493-00001-00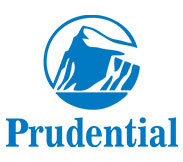 Brought to you by Prudential, a proud sponsor of the WPO.
To find more about what Prudential offers to WPO members, go to www.prudential.com/wow