Did you know that life insurance can help protect the future of your business and even complete funding for a business buy-out plan?
In today's competitive environment, you know the challenge of attracting and retaining quality people for the continued success of your business. At the same time, you recognize the current benefits that your business provides to both you and your family. Are you making the key decisions today that will help ensure your business's future and the financial wellness of your family? What are your concerns?
Are you counting on your business for retirement income?
Could your business continue without you or another key person?
If you sold your business today, could you get the value you want?
Would your family be able to maintain their current standard of living if something unexpected happens to you?
Learn More here.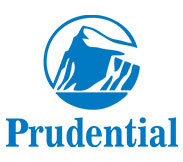 © 2023 Prudential Financial, Inc. and its related entities, Prudential, the Prudential logo, the Rock symbol, Prudential LINK and LINK by Prudential are service marks of Prudential Financial and its related entities, registered in many jurisdictions worldwide.
#1073649-00001-00