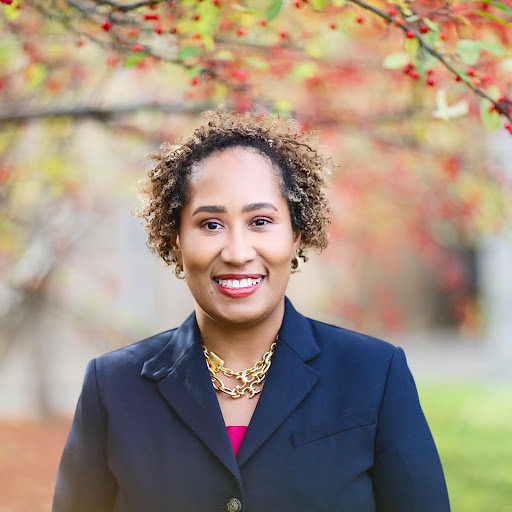 Joining the Women Presidents' Organization (WPO) a year ago has already brought Minnesota-based business leader Tawanna Black confidence, knowledge, and an expanded network for referrals, talent and business partners.
"I joined because I wanted a place that could sow lessons and experience into me, and that I could sow into with the lessons that I have learned," says Black, who has more than 20 years of experience in public service-oriented organizations and businesses.
Using that experience, in 2017 Black established the Center for Economic Inclusion (The Center), a not-for-profit organization focused on closing racial employment, income and wealth gaps, and building racially inclusive and equitable regional economies across the United States.
Each year Black and her team offer services to more than 50 businesses to take anti-racist actions at work and within their spheres of influence to build more inclusive economies, using rigorous, data-informed, trusted methods.
The Center has grown from five employees when it started out in 2017 to 29 at the end of 2022, and the budget it operates has increased from approximately $750 000 to the current "$7-million", says Black.
"Our growth has been fast, hard and rewarding," she says. The organization also made it through the roller coaster that was the Covid-19 pandemic, and the global upheaval that was caused by the May 2020 murder of African-American George Floyd by a white police officer in Minneapolis, Minnesota.
Floyd's murder sparked worldwide #BlackLivesMatter protests, and months of debate on police accountability and the use of excessive force by security personnel. For Black, the event and its aftermath were a lesson in being responsive to current affairs, and also in not letting current affairs derail you from your central mission.
"Our mission is to build inclusive economic growth by supporting employers in the public and private spheres, and we needed to focus on and fundraise for that while we were all deeply affected by George Floyd's murder," says Black. This led us to prioritize opportunities to take action in the ways that could catalyze the most systemic and long-lasting change in the midst of protests and uprisings in our community and cities across the globe."
Before founding the Center, Black was executive director of the Northside Funders Group – made up of 20 corporate, community and private foundations, and public-sector investor groups committed to changing philanthropic practices to catalyze racial and economic equity in Minneapolis.
This followed several years as head of diversity and inclusion for Cox Communications in Omaha, Nebraska, where Black formulated the company's first business inclusion strategy, working to ensure that it understood and acted upon the needs of diverse communities.
Prior to working at Cox, Black served as the first executive director for Destination Midtown in Omaha, where she led more than $500-million in reinvestment in the city, attracting over 30 small businesses and building civic infrastructure in just three years.
Black links the start of her career in working for equity and inclusion in business and social life to a summer internship at the Arkansas City Manager's Office during her years at Washburn University in Topeka, Kansas, where she studied Public Administration.
"I really enjoyed the internship, and it gave me an interest in the public sector and how government, non-profit and public organizations come together to shape the services that allow public life to function," she says.
Black also attributes her interest in helping others to growing up in a "family of volunteers", but adds that a certain early experience was pivotal.
While at university she fell ill and needed an MRI scan, but was without medical insurance and could not afford it. A social worker told her she could qualify for state help if she resigned from her 20-hour-a-week job as a law clerk, quit university, or fell pregnant.
"I realized the system that is set up to help people creates more barriers than many people are already experiencing, and that shifted my view on life, social services, and the need to smooth pathways for people in need by addressing the systemic barriers to economic prosperity," she says.
This is, in part, why Black established the Center. "I knew that there is power in business and government to do better on equity and inclusion and that there was the need for an organization that could help both to work differently and more effectively to breach the hurdles too many people face."
The Center's ongoing success speaks for itself. More than that, Black has lent her leadership to more than 35 non-profit and philanthropic boards over the past decade.
Joining the WPO has given her a place to find support from like-minded women from whom she can learn, and with whom she can share the triumphs and trials of running a complex operation.
"WPO offers women business owners a place to grow, share the ups and downs of business ownership and leadership, and then I can go out into the world with a brave face and take on the roles we were meant for," she says.