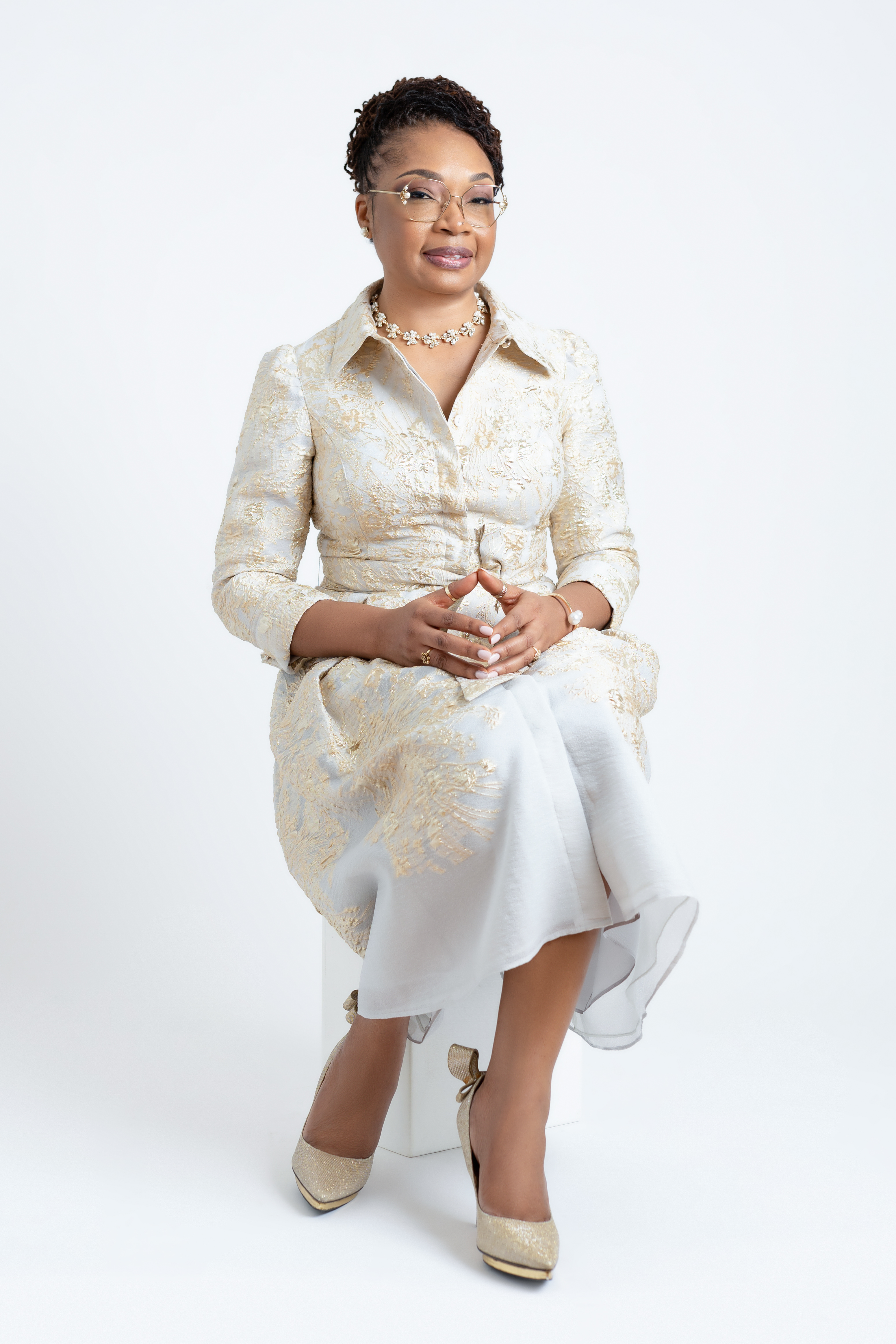 An inspirational mantra to live by: "Know your value, and keep creating ripples of value."
Dr. Nkem Okeke and the Women Presidents Organization (WPO) of which she is a member have a lot in common: both are value creators. For Dr. Okeke, the mantra that has underpinned her life and career so far is: "Know your value and bring value to others."
Dr. Okeke – who trained as a medical doctor before branching out into the business of healthcare – is the CEO of Medicalincs, a specialized healthcare advisory and management services firm based in Maryland in the United States.
Born to Nigerian parents in the US and then raised and schooled in West Africa, where she also worked before relocating back to the US as an adult, Dr. Okeke's strong values-based upbringing was anchored in the notion of looking out for others while having faith in your own abilities.
Her father, an engineer and an educator, always impressed on her and her five siblings to know their worth and to bring that value to the table.
"When it was time for me to relocate back to the States, my dad did not say much about the dark side of America – about how I would be perceived as a black person and a woman. But he did say, with a smile, 'When you get there, remember: once you can bring value, you will always be relevant, and they will learn to pronounce your name,'" she recalls fondly of her beloved (now sadly late) father whose portrait hangs in her office.
Venturing into the business of healthcare
And bring value she did. However, despite being armed with several degrees, fellowships, certifications, and a wealth of experience and knowledge, she had to fight some tough battles after coming face to face with the "dark" side of trying to climb the corporate ladder as a black woman.
This came as a surprise to her, she confesses, having been raised in an "innocent", egalitarian home and environment where it had never occurred to her that her skin color and gender might be perceived as a disadvantage.
With her father owning his own company and her mother being a nurse, it was natural for the young Nkem to be fascinated with the business side of healthcare after enrolling in medical school at the age of 16, and then qualifying and practicing as a physician, in Nigeria and Ghana.
"I became intrigued by who were the executive leaders in the hospitals, and how the supply chain and operating systems worked, and so on. I enjoyed the clinical side of things – I enjoyed helping people, making a difference, and bringing value – but also wanted to gain an understanding of why certain policies were there, who makes decisions, and how those policies affect those of us on the frontline," she relates.
With a multitude of socioeconomic factors affecting public healthcare delivery and how it is funded around the world, Dr. Okeke wanted to understand more about the economics of healthcare.
Earning a "seat at the table"
"I soon realized you have to have a seat at the table to make a difference. If I wanted to make an impact, I had to sit at a decision-making table as a leader in that field. So that became a driver for me."
And so she set about gaining a broader understanding of the business of healthcare in addition to the social science, with a special focus on global health and healthcare policy.
She moved to the US and began the process of supplementing her doctorate with an MBA, a Master of Public Health, a Master of Business Administration, and a Master of Science in Project Management – not easy when working and raising a young family!
With her eyes trained on the corporate world to gain a 360-degree view of health delivery, she worked her way up from public health consultant to regional telemedicine coordinator at Kaiser Permanente, before joining Johns Hopkins Healthcare managing special cost-containment projects and consulting; and later on as a physician executive at management consulting firms.
Having accomplished so much on "both sides of the aisle" – the management consulting and care delivery sides of healthcare – Dr. Okeke decided to take a leap of faith to start her own company that combined the two as "a match made in heaven". And so, Medicalincs was born – to link these two sides of healthcare and the silos therein.
It hasn't always been smooth sailing, with a pandemic in between, but today Medicalincs employs 31 full-time employees and counts Johns Hopkins, Centers for Medicare & Medicaid Services, and others among its clients. Dr. Okeke has been garlanded with several industry accolades, which she sees as "the icing on the cake but also a validation".
Along her journey, she recounts instances of being undermined and passed over for promotions. But, instead of bowing to the pressure of systemic oppression or "sitting quietly", she asserted herself and proved her worth – confident of her value. "My loyalty is to the mission at hand," she says.
How DEI can foster community
The WPO's diversity, equity, and inclusion committee, on which she serves, has been pivotal in encouraging her and other women leaders to share their individual stories, engendering greater mutual understanding. Dr. Okeke, for example, has appreciated learning more about Latin American culture to better connect with her Latina WPO colleagues. She feels that intellectual intrigue is another way to purposefully address DEI. To this end, she founded a Facebook group called Cultural Harmony.
"The WPO is like a village," she muses. "It's amazing to be in a room of women who are at different stages in their journeys. It lets you know that it's possible: you can become what you see. It revalidates that you're doing the right thing and pushing in the right direction."
Armed with a "Kaizen" mindset – the Japanese notion of incremental continuous improvement – Dr. Okeke says, "We are a work in progress, and being in a state of humility is the only way to keep pouring into yourself." It drives her to keep asking herself: "How can I do and be better today than yesterday?"
Small wonder that one of her favorite sayings is from Mother Teresa: "I alone cannot change the world, but I can cast a stone across the waters to create many ripples."
We look forward to having more of Dr. Okeke's positive ripples (or value ripplets, as she calls them) reverberating through the WPO for many years to come!