By Jill Osur, Founder and CEO of Teneral Cellars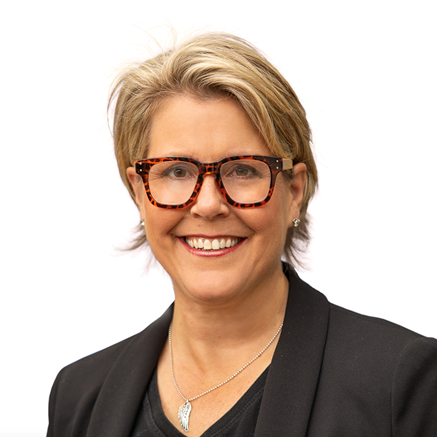 Women in the wine industry are few and far between. In fact, only 10% of winemakers are female, only 0.1% are black winemakers, and female sommeliers still make 70 cents on the dollar to their male counterparts. Yes, there are women working in tasting rooms, but when you look at the industry as a whole, there are very few women in leadership positions and even fewer women of color.
These statistics are in direct opposition with the consumers of wine—with almost 70% of wine purchasers being women, the industry does not reflect its largest customer. For those of us in WPO, we know the value of female entrepreneurship—and how critical it is to act on that by engaging women-owned businesses in the procurement process.
This alignment of social values to organizational operations sends a powerful message of congruence. According to Sprout Social, 70% of consumers insist brands take a stand on issues they care about. At Teneral Cellars, we take a stand by having our entire vendor procurement come from women and minority-owned companies—from processing to marketing, to label-printing and shipping. Additionally, we responsibly source our wines by conserving water and using natural practices in our farming.
Looking at your own organizational values, what do you want your company to be known for? Promoting and supporting women? Taking a stand on diversity and inclusion? Ensuring your supply chain responsible? Once you have identified your values, make them known to your customers, clients, vendors, and employees. A few ways to do this are to ensure they are understandable and to create operational processes and principles that reflect your values. Turn them into actions, for instance, if open communication is a value, an action employees can take is to have open, honest dialog without fear of retribution. Finally, commit to your values and lead by example.
Gift-giving is a powerful way to show, not just tell, what matters to your organization—and thank those you serve at the same time. With the holidays upon us, is your company looking for corporate gifts? A personalized gift or gift with meaning is a wonderful way to show your thanks for a relationship and even strengthen a partnership.
The process of selecting gifts can be complicated and long and there are many aspects to consider when selecting gifts for your clients, customers, and employees. First, consider these questions about the company you will be gifting from: Does the company take a stand on values that matter to you? Do they support women, and work to promote gender and racial equality? Does the company make efforts to protect the climate? Are their products sustainably produced? Second, what impression do you want your business to make? How will you make a lasting impression? Choose a company that has turn-key service to take the heavy lifting off your shoulders. Rather than selecting gifts from multiple sources, find a source that can give you a variety of options that suit each recipient on your list.
Gifting wine is a common practice and I like to say that when you open a bottle you are opening a conversation. Giving a gift that reflects your company values is a great way to have your clients and customers start a conversation about you and your business. It shows that you're interested in more than just small talk and that you want to connect with the receiver on a deeper level. This type of conversation can lead to stronger relationships and potential partnerships. As Suneera Madhani, Fortune's 40 under 40, WPO Zenith member, and founder of Stax, put it, "Sending Teneral Cellars wines last year was such a wonderful way to make a statement about supporting women, while also thanking my clients with high-quality wines. I received so many compliments and thanks, I'm sending Teneral wines again this year."
Don't just go through the motions by giving the same old gifts. Try something new and give gifts that reflect your corporate values. It's a great way to show that you care, encourage meaningful conversation, and leave a lasting impression. All of which are essential for building strong business relationships. For more information about our Concierge Full Service Gifting program, please reach out to me directly at jill@teneralcellars.com.
Happy New Year!
- Jill
About the Author
Jill Osur is a WPO member, the founder and CEO of Teneral Cellars, a WBENC-certified woman
owned business, and the recipient of leadership and social change awards from Leadership
California, Women in Business, and Athlete's Voices. Last year, Teneral Cellars donated
$51,500 to various organizations including the National Women's Law Center, World Central
Kitchen, Generation W, Stonewall Inn Gives Back Initiative, and the Endometriosis Foundation
of America.

Teneral Cellars is a certified women-owned wine brand on a mission to reshape the wine
industry to reflect its largest customer - women. We sustainably farm and produce
award-winning wines and donate 10% of profits back to organizations that empower women and
fight for gender and racial justice. Visit www.teneralcellars.com to explore more options for
gifting this year.