By Brad Hearn, President, Retail Advice and Solutions, Prudential
Investing in cryptocurrencies has gotten a new segment of folks interested in finances. But why stop there? It's a great opportunity for them to get a leg up with three important financial lessons.
From Super Bowl advertisements to big city mayors taking payment in crypto, it's become impossible to ignore the rise of cryptocurrencies, the digital assets hailed by some as the future of finance. One in five Americans has traded in, invested in, or used cryptocurrency, according to a recent NBC News poll.
Cryptocurrencies, the decentralized financial assets built on the blockchain, are generating excitement and activity with new investors, from Baby Boomers to Gen Z. It's also helped shine a much-needed spotlight on the general public's need for finance knowledge.
The fact is, improving your financial literacy can have benefits beyond your pocketbook: Harvard researchers have found that increased financial literacy contributes to better mental and physical health and is associated with a lower risk of depression.
Interested in learning more? Read HERE.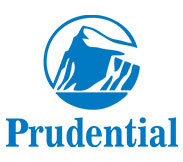 Brought to you by Prudential, a proud sponsor of the WPO.
To find more about what Prudential offers to WPO members, go to www.prudential.com/wow