As workers consider their future, job stability, financial stability and work/life balance are key priorities.
After two years spent working remotely during the acute stages of the pandemic, managing life's demands have made issues such as work/life balance and job benefits even more of a priority for American workers. But entering Year Three, workers are transfixed on both their financial stability and on adapting to an ever-changing work environment, according to Prudential's newest Pulse of the American Worker Survey: A Third Year Begins — Life and Work in the Pandemic Era.
The survey, conducted in early February 2022 by Morning Consult on behalf of Prudential, polled 2,000 full-time workers nationwide. Seven in 10 said the pandemic has made them more concerned about their finances, up 5% since last fall. With a backdrop of economic uncertainty, this concern seems to be shaping the way they're thinking about their careers.
"The best investment a company can make is in their talent — employers must recognize the path to financial security begins in the workplace, through gainful employment, comprehensive benefits and durable careers," remarked Rob Falzon, Prudential's vice chair.
Stability is the backdrop to what workers want across all aspects of their lives, with finances currently in the forefront. Sixty-eight percent of workers surveyed said they expect a pay raise this year, and nearly half expect to be promoted between now and the end of 2024. Just over half (52%) of workers anticipating raises or eyeing promotions said they will look for a new job if their expectations are not met, suggesting that worker confidence remains as the "Great Resignation" continues.
Join Prudential for our live virtual event on June 15, 2022 at 1pm EST, Advanced Asset Distribution Strategies, which covers strategies for how and when to pay yourself "income in retirement," and even whether to defer income. Click here to register.
To learn more about how to access the Prudential WOW Program, a robust, no-cost financial wellness program exclusively designed to benefit WPO members, HR administrators, and employees, click here.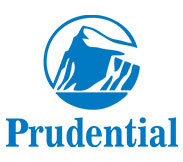 Brought to you by Prudential, a proud sponsor of the WPO.
To find more about what Prudential offers to WPO members, go to www.prudential.com/wow