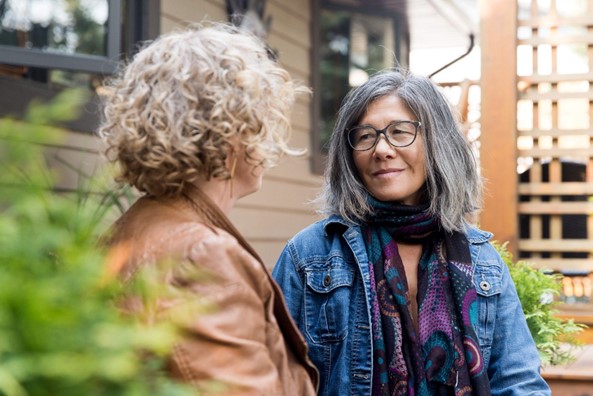 By Nadine Nicholson of Ascend Leadership Co., a member of WPO Calgary III and proud sponsor of the WPO
You can't solve a busy-ness problem by working harder or more.
You have the ability to create incredible results in business. You already have. You're more successful than most and you know how to make money. But, success so far has come with a price.
Your time isn't likely yours, you feel constantly pulled in multiple directions, and you've lost touch with how to enjoy the time you DO have (when you manage to steal some from your work.
This is "The Middle Zone" of success.
It's when an entrepreneur knows how to make money and is confident in business, but feels like they're failing in life. They "hide out" in their business, find it hard to step away from work and are haunted by time-stress, time guilt, and feeling behind and spread too thin all at once.
If this is you, you're not alone. I see this in my coaching of entrepreneurs all the time.
But you can't stay in "The Middle Zone" forever. No one can.
Your family needs you, you're not getting any younger, and at the end of the day, you want to know that your life mattered – to your loved ones, friends, community, and mostly to you.
Simply put: You want MORE LIFE and LESS WORK.
You want…
● That sweet sense of accomplishment from doing well at work without stretching yourself too thin.
● To more confidently (and easily) make those decisions you've been putting off,
● More time for yourself without feeling guilty,
● To establish clear boundaries for where you put your time and energy,
● To find what truly lights you up and discover (and pursue!) passions,
● Your own perfect version of true happiness and balance,
● Vacations and weekends without carrying the weight of work with you,
● Great health and vitality: to feel good in your body, lighter, and more fit,
● Time for romance, relationships, and all that life has to offer!
● To get more done with less stress and less "squeezing it all in."
You want what I call "Impossible Time Freedom" – living a life that is impossible to regret by creating a level of time freedom that includes space for rest, relationships, adventure, creativity, spirituality, fun, and joy both inside and outside your business – without losing any of what you've worked so hard to build.
Still, you can't create it if you're spending most of your time working.
You're getting really tired of seeing your time being eaten up by your business – in distractions, obligations, responsibilities, and making money.
You don't feel like you can keep up, especially when it's hard to feel a sense of accomplishment when you're constantly sidelined by interruptions and distractions.
You're proud of what you've made but at what cost? You question if it's all really "worth it."
Finally, commit to your values and lead by example.
And, you're likely starting to resent your business entirely with all the time that is being lost to work. Time that could be spent on your health, self-expression, adventure, joy, family, relationships, play, and strategically working on the business rather than "in it" all the time.
The sad truth is – you're right, the time is being lost.
You won't get it back.
But the good news is – it doesn't have to stay that way.
You don't want to be working at the laptop while your family hangs out without you, today, tomorrow or any day. You don't want to wish for time that you can't get back. You want more time for yourself and your loved ones, and you want it now.
You're ready to make a change. Today. Immediately. ASAP.
But HOW? How do you change this?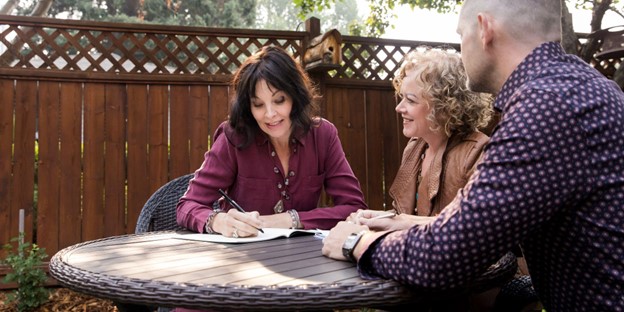 Step 1: Get Confident Clarity
You need to start by identifying the TRUTH of what you want.
To this point, you've been so chained to your business that it's likely you've lost touch with what you want – what true success really looks like for you.
I recommend exploring the 4 Pillars of Time Leadership™:
Your Relationship With Yourself

●     What do you most deeply value?

●     What lights you up and makes you feel alive?

●     What do you want for the next year and the next decade of your life?

●     What are your Say/Do Gaps™?

●     What self-leadership practices will support you as you make change?

Your Relationship With Your Loved Ones

●     What are you currently doing with your loved ones?

●     What do you want to be doing with your loved ones?

●     Who do you wish you could spend more time with, and be there for?

●     How can you be more emotionally present for the people closest to you?

●     What regrets would you have if something tragic happened?

Your Relationship with Your Business

●     How much are you honestly working?

●     What are you doing that depletes you?

●     What are you doing that you don't need to do?

●     How can you do more of what lights you up?

●     How can you make more business decisions from your inner self-trust?

Your Relationship With Your Team

●     What team members, systems, and structures do you need to support your vision?

●     What tone are you setting as the leader of your team?

●     What conversations are you avoiding, and how can we make them easier?

●     How can you better unite and leverage your team?
Step 2: Intentionally Design Your Time
Once you uncover the truth of what you want, then you'll weave it into the fabric of your business, schedule, and life – something I call your unique Entrepreneurial Time Rhythm.
Your version of "Impossible Time Freedom" won't look like anyone else's.
It's essential to custom design your calendar based on what lights you up, gives you energy and brings you joy – both at work and outside of it.
It's also key to learn how to make confident and deliberate decisions about your time, in a way that creates MORE of it – and to build the structures and systems needed inside of your business to make this possible.
This is where Business With Breathing Room starts to become a reality.
Step 3: Build Momentum With Brave Action
As you continue to see tangible evidence that your vision of Impossible Time Freedom is becoming a reality, you'll build additional momentum by continuing to take brave action.
A key step is to rewire your mind to masterfully make bold decisions, have challenging conversations with confidence, and lead your team to run the business that you've built – so you can step away more and more with trust and confidence.
You'll accelerate your success by building momentum on momentum.
This is where the real magic happens.
After going through these three steps, you'll be absolutely –
Lit up, with a spacious schedule, nourishing relationships, better health, more sleep, more confidence, and more!
Enjoying a renewed business that GIVES you energy, purpose, and life.
A confident leader of your team, able to easily navigate all scenarios.
Working way less hours and having much more time for LIFE.
The best part is that the result of all of this isn't just more time; it's also an increased capacity for much more revenue in your business. And, as far as I'm concerned, that's a bonus!
This is the power of The Time Leadership Method™.
You'll be the true leader of your TIME – present and enjoying every moment, with plenty of space away from your business, while experiencing accelerated growth in all areas.
About the Author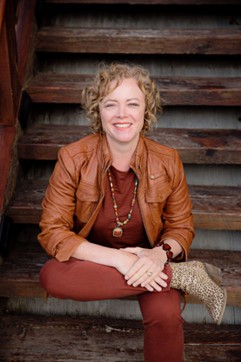 Nadine Nicholson, MCC
Ascend Leadership Co. is a premier coaching company dedicated to helping powerhouse entrepreneurs, founders, and CEOs become more powerful, productive, and present leaders.
Founders Nadine & Derek Nicholson help clients climb out of the "middle zone" of time stress and time guilt, redesign their calendar, and reorganize their operations so they can take their life and health back, enjoy work again, and feel wildly accomplished both inside and outside of business.
The world's leading expert in Time Leadership and powerful visionary behind The Time Leadership Method™, Nadine Nicholson brings nearly 30 years of experience as an executive in corporate communications (where she ran teams of 100+) and as an entrepreneur building her 7-figure coaching business.
Nadine speaks on Time Leadership™, breaking through The Middle Zone of Success, and overcoming the trap of the Say/Do Gap™ – inspiring entrepreneurs all over the world to lead their time and business to make space for what matters most.
Learn more at ascendleadership.com.