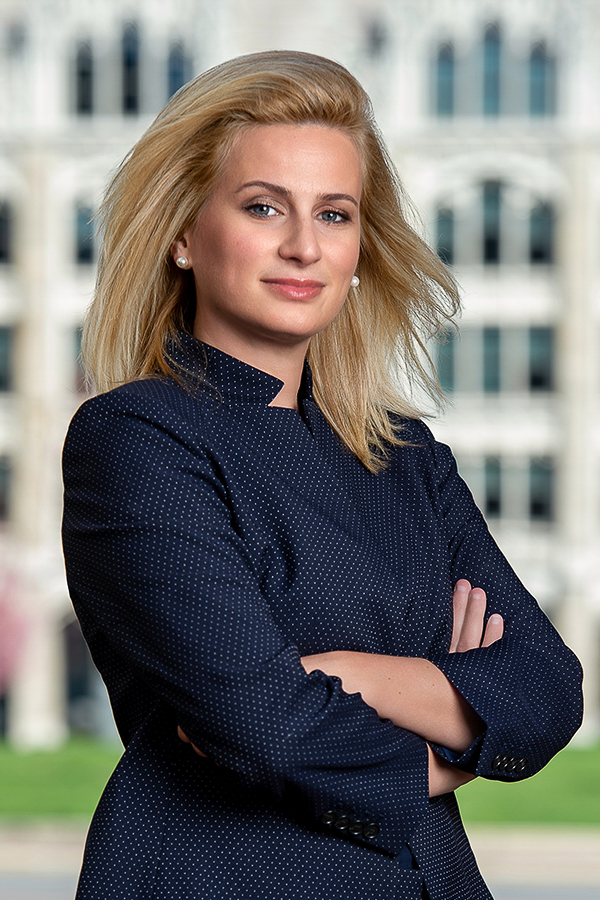 Emina Poricanin
Managing Attorney, Poricanin Law P.C.
Saratoga Springs Chapter Member
What inspired you to start your business?
I was not being compensated fairly in the large law firm where I was the equity partner. I was one of hardest working best producing attorneys there, but the system rewarded longevity over productivity, and I didn't want to wait. In addition, my partnership agreement at my former law firm prohibited me from owning other businesses. I wanted to own and operate other businesses besides just being a lawyer. Currently, in addition to my law practice, I own 2 additional companies and I'll be adding 2 more soon to the portfolio.
What challenges have you faced as a woman in business?
I am sometimes not taken seriously by men in financial institutions. Otherwise, I know that I have to work double as hard as a man to make a name for myself and stand out from the crowd. That work has allowed me to qualify for the WPO but also eliminated the male-factor challenges in most of the spaces where I operate, except banking.
How has being a WPO member helped your business?
It has grounded me and I'm better focused on the things that need to get done to grow.
What lesson have you learned that can you share with other women entrepreneurs?
Almost any business is a relationship business. Connect with the end-user of a product by showing them you understand their business and needs, and that you are there for them. It's a busy world and clients and consumers want to work with someone who knows their business and is there for them.
About Poricanin Law
Poricanin Law was founded to provide excellent, timely, and focused consulting and legal services for clients in niche industries. The attorneys and consultants at Poricanin firmly believe that efficient and effective legal counsel can only be provided by subject matter experts who regularly practice in their clients' industry. Poricanin focuses on servicing clients on legal and business matters in industries where it has deep experience and knowledge, ensuring that clients are able to advance their specific and unique business and legal goals, always and in all ways.