Women of Color Achievement Awards
For the past decade, the Women Presidents Organization (WPO) has partnered with 100 Black Men of America to salute successful local women entrepreneurs with Women of Color Achievement Awards. All award recipients are identified by the local chapter of 100 Black Men, in conjunction with the local chapter of the WPO. The partnership between the WPO and 100 Black Men of America has enabled both organizations to acknowledge a distinguished group of influential women business leaders. A total of 24 cities have celebrated these awards.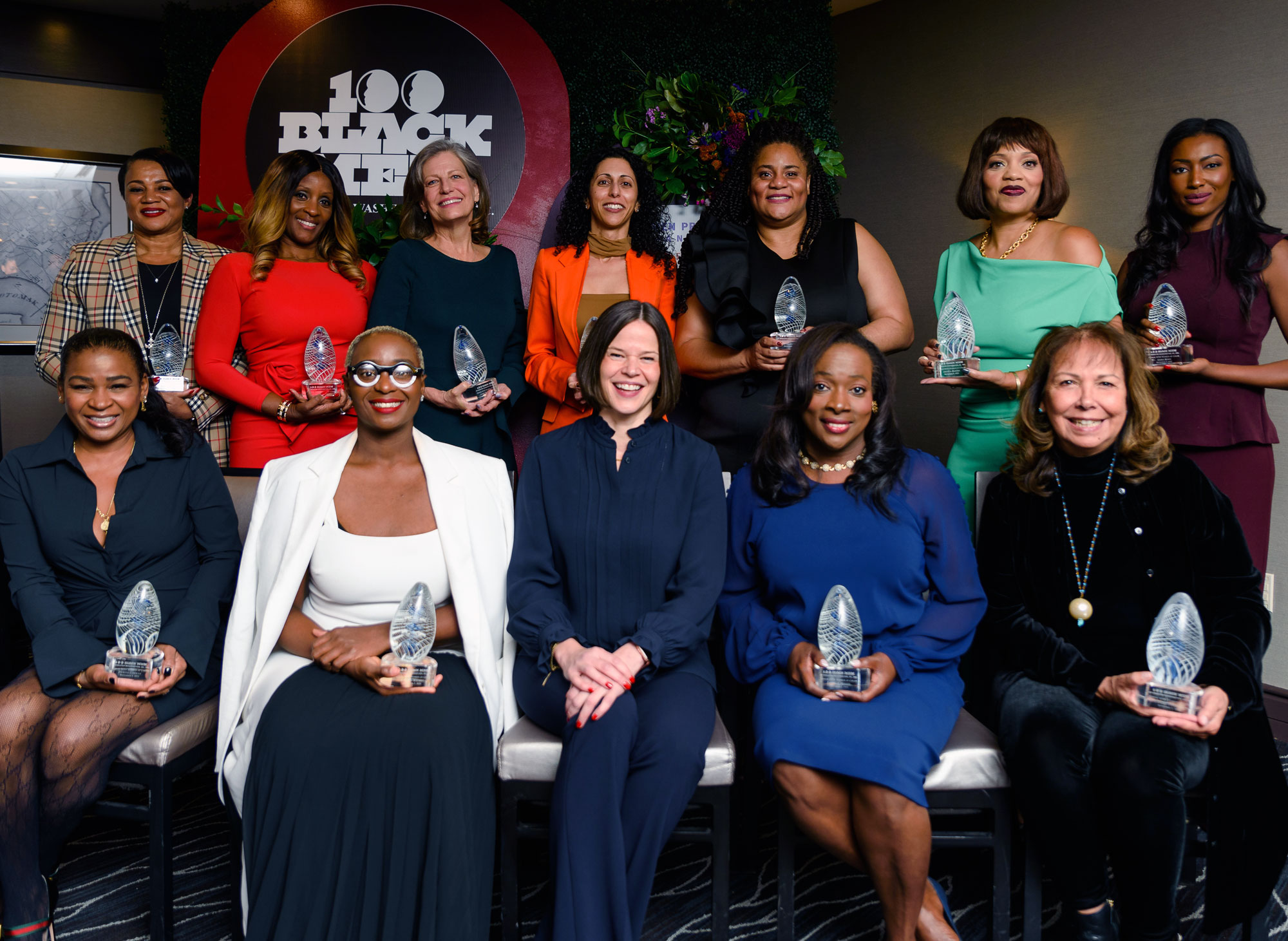 2021 Honorees
In partnership with the 100 Black Men, WPO was proud to celebrate the honorees of the 2021 Women of Color Achievement Awards in November. The events took place in Greater Washington, DC on November 3 and Phoenix, Arizona on November 18, thanks to the generous support of UPS. A total of 25 women were recognized for outstanding professional achievement and demonstrating exemplary service to their communities. We salute all the powerful award winners.
Ida Abdalkhani, Ability to Engage*
Robin Booth, Booth Management Consulting
Aisha Bowe, STEMBOARD
Denita Conway, Proven Management, LLC*
Lilly Harris, Man-Machine Systems Assessment*
Fatimah Moody, LinkVisum Consulting Group, Inc.
Tamara Nall, TLN Worldwide Enterprises, Inc.*
Lynn Petrazzuolo, Avanti Corporation*
Angela Reddix, ARDX*
Suann Song, Appointed, LLC
Tabatha Turman, IFAS, LLC*
Vicki Vasques, Tribal Tech, LLC*
Kalilah Wright, Mess In a Bottle
Cristina Baena, Crest Insurance*
Tamala Daniels, Tamala L Daniels, PLLC
Kristen Garcia Hernandez, Girl Scouts of So AZ*
Ann Cheri Foxx Leach, MD, Nocio Interventional Pain Specialists
Audrey Lopez, AGE Contracting
Amalia Luxardo, WFSA*
Patricia Mars, Venus by Mars Cosmetic Surgery*
Arianna Sholes-Douglas, MD, Tula Wellness and Aesthetics, PLLC*
Diane Thomas, Premier Sales, Inc*
Sharon Thompson, MD, Central Phoenix Obstetrics and Gynecology*
Edith Villalobos, EmV Design Build*
Rasheedah White, Lo Lo's Inc.
*WPO Member